At Motorcycle Accident Attorney Orange County, we take pride in solving our client's personal injury claims since 1998. With over 20 years of combined legal experience, Motorcycle Accident Attorney Orange County is dedicated to providing our clients with outstanding and aggressive legal representation.

Trusted Clients
Successful Cases
Top Rated Attorneys
Motorcycle Accident Lawyer Orange County is a highly experienced personal injury law firm that has served Los Angeles, Orange, San Bernardino, and Riverside since 1998. The Motorcycle Accident Attorney Orange County team is profoundly committed to helping people involved in life-threatening accidents where death or injury could have happened.
Read More
Fill out the form below to receive a free consultation on your case.
Pedestrian accidents, unfortunately, are...
Motorcycle Helmet Laws in California: Pr...
You will need a qualified and experience...
Orange County Accident Lawyer Marc Lazarus
One of the best ways to enjoy Orange County's fantastic weather is by riding around the city's beautiful coastlines on a motorcycle. Besides, motorcyclists are often the envy of vehicle drivers when there's traffic because cyclist can easily maneuver their way out of the situation.
That said, riding motorcycles in Orange County has disadvantages. The most prominent is the numerous and often fatal accidents that leave victims physically and emotionally incapacitated. And some of them may never even recover from it.
Unfortunately, there are only a few things riders can do to minimize these accidents, especially on the busy freeways in Orange County, CA. If you've had a motorcycle accident in Orange County, it's not the end yet. Come to Marc Lazarus, a motorcycle accident lawyer in Orange County, for reliable advice on how to get compensation.
Meet Marc Lazarus, Motorcycle Accident Attorney in Orange County
Marc Lazarus' focus is on handling complex motorcycle accident and injury cases.
As such, Marc and his team are always ready to discuss a possible compensation claim with you. Having gathered up to 20 years of invaluable experience, there's hardly any case we can't handle for our clients. This is one of the things that make our firm the Best Motorcycle accident lawyer in Orange County, CA. As a personal injury law firm, we serve people in and around Orange County. If you need guidance or any advice relating t,o a recent motorcycle accident case, do contact us immediately.
Motorcycle Accidents Simple Facts
The National Highway Traffic Safety Administration (NHTSA) published a report in October 2009 stating that more than two-thirds, that is 67.6 percent, of motorcycle accidents happen between 12 p.m. and 8:59 p.m.
Also, these accidents happen 38 percent of the time at intersections, mainly during summer.
Each year, the United States records up to 50,000 people suffering from injuries that they sustained from motorcycle accidents. Three thousand among these casualties end up dead.
The California Highway Patrol reported a total of 9,602 motorcycle collisions in 2007. Orange County alone recorded 980 motorcycle accidents in that same year.
Ever since, vulnerabilities on the road have only increased, causing devastating injuries and other kinds of extreme damage to the victim. Dealing with collisions relating to motorcycles in Orange County necessitates a specialized knowledge of the law. Because of the vast possibilities of complications that usually arise from motorcycle injury or accident cases, the best thing to do after an accident is to consult with a knowledgeable and qualified personal injury attorney as soon as possible.
Prevalent Causes of Motorcycle Accidents
More often than not, the guilty party in a motorcycle accident is usually not the motorcyclist but the car or truck driver. These drivers often drive recklessly, preferring to trample on the motorcyclist's rights since they're smaller. In addition to this, there are several other leading causes of motorcycle accidents:

1) Poor weather Conditions
Certain weather conditions make riding safely on the road hard, if possible. Examples are rain, snow, strong winds, and hail. These adverse weather conditions can obstruct both riders of motorcycles and drivers of cars from seeing well while driving. At other times, it even makes it extremely hard to control the machine. If the driver persists despite these, they may have an accident.
2) Violation of a motorcyclist's right of way
On the road, motorcyclists have the right of way in specific situations. And the same goes for vehicles on the road too. Nevertheless, impatient drivers usually need more time to allow motorcycles free passage. This kind of driver often winds up crashing into riders and causing ghastly accidents.
3) Faulty motorcycle parts
Sometimes, the vehicle driver may not be to blame. Some cyclists make it a habit to overlook defective components in their machines. These parts may begin to malfunction on the road and eventually lead to an accident.
4) Failure to comply with traffic laws
Every driver on the road is expected to adhere to traffic laws. However, drivers sometimes decide to ignore them. For example, a vehicle operator may drive recklessly or aggressively; they may even drive while drunk or fail to yield to the commands of the traffic light. All these may inevitably result in an accident.
5) Road hazards
Regarding road transport, the importance of good roads must be emphasized. Still, there are situations when potholes and debris fill the street. These make it harder to maneuver a motorcycle but may end up causing the rider to lose control and crash.
6) Visual Obstructions
To drive correctly, one needs to see where one is going clearly. When there are visual obstructions like large buildings or an extensive array of cars during traffic, it can be challenging to see motorcyclists on the road. While this is another cause of motorcycle crashes, one can avoid it by paying close attention when driving. Besides, roads can be designed to make it easy to see motorcycles and other vehicles when going.
Types of Motorcycle Accident Injuries in Orange County
Most motorcycle crashes often leave the rider and their passenger suffering more catastrophic injuries. When a motorcycle crash happens, victims usually suffer one or more of these injuries: Traumatic brain or head injuries, neck and back injuries, fractured limbs, burns, road rash, paralysis, destruction of soft tissue, and many more.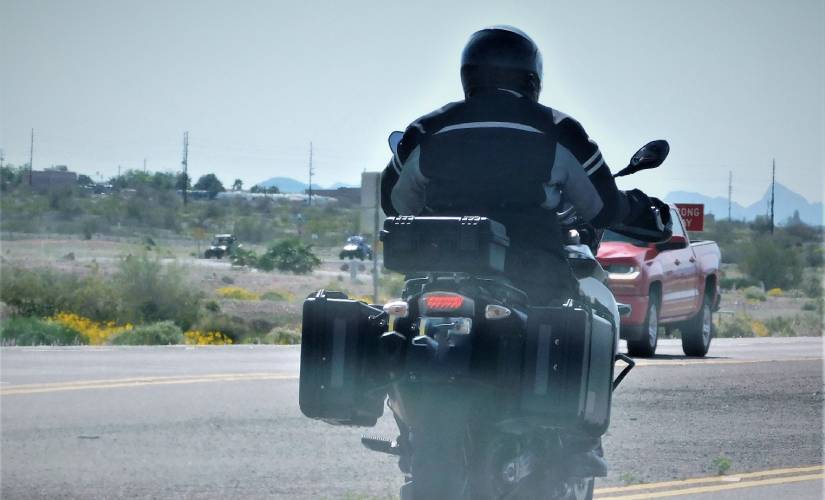 Any of the above injuries can adversely affect a person's life. So, if you ever get hurt in a motorcycle accident, remember that you can seek compensation from the faulty driver. Also, to build a successful claim with your Orange County motorcycle accident lawyer, you need the medical records of one or more licensed doctors.
At Marc Lazarus's legal firm, we have seen how serious injuries can disrupt people's lives. As such, we always put our best efforts into standing up for the rights of motorcycle accident victims while negotiating incessantly for their well-deserved compensation. Choose the Top motorcycle accident lawyer in Orange County, CA. Call us.
What to Do After an Accident
A motorcycle accident can happen at any time when you least expect it. Even so, the most important thing after an accident is getting to safety so that no other injury can come to you. Next, could you get checked up by a physician as soon as possible? The accident may be so bad the services of an ambulance are needed, and all the victims may be transported to the hospital. If this isn't the case for you, you can head to a hospital and get a check-up.
The doctor's report will come in handy during your compensation claim case. Once medical issues are resolved, report to the police for the necessary documentation. After this, you can find or contact Marc Lazarus, a motorcycle attorney in Orange County, for your case.
Seeking Compensation
Did you know that you can get compensated for losses and injuries after an accident has occurred to you or your family member? Yes, you can hold the negligent driver responsible for your losses, but this all depends on the peculiarities of your case.
First, please look for a motorcycle accident attorney law firm. Once you find one, the attorney will review the facts about the accident and go ahead to identify potentially liable parties. Meanwhile, these parties can be individuals, reputable companies, or agencies. So that you know, you can hold more than one person accountable. As a top motorcycle accident lawyer in Orange County, CA, Marc Lazarus is here to help you.
Before you go ahead, it is best to get an overview of what your claim is worth. By this, we mean calculating your losses and proving their value. For instance, if you've spent money on hospital bills or lost your income source because of the accident, you should be able to estimate the value of your losses. Of course, there are situations when these damages cannot be calculated except with the help of an expert, specifically when it comes to future prognosis and lost earnings.
Some losses have nothing to do with financial records. For example, the victim can demand compensation for intangible damages like pain, suffering, and permanent injuries. All these are emotional discomforts that can be challenging to attach a price tag too. Luckily, our team knows how to assess your condition and calculate the value of compensation you deserve.
Why You Should Choose Our Motorcycle Accident Lawyer in Orange County
1) Free Initial Consultation
We offer a free consultation to clients who visit us for the first time. So, would you like some guidance or professional advice regarding motorcycle laws in Orange County? Could you come straight to us?
2) Appointment flexibility
When do you think you're free for an appointment? Where would you like to meet? Please don't worry; we are always ready to care for you.
3) Receive direct guidance
We are very familiar with California's many motorcycle laws. Therefore, any of our law firm attorneys can have one-on-one sessions with you to help you sort through a recent accident. You'll receive information about the laws the reckless driver may have broken.
In addition to this, we will explain to you your opportunities for successful legal action. Also, we will educate you about your rights as a motorcyclist until you receive the compensation you deserve.
There's so much more benefit that our legal firm offers.
Please make sure to do everything; call us at 1-888-823-7751.
Right Questions Before Hiring a Motorcycle Attorney
To find a reasonable motorcycle attorney, you'll need to put in some effort, as the outcome of many of your claims will depend on it. Several motorcycle attorneys offer free consultations to prospective clients to review their cases. During this free consultation, attorneys ask these prospective clients about their claims. These clients also have the opportunity to ask the attorney about the qualifications and experience they have.
This free consultation offered by attorneys gives you an excellent opportunity to review several attorneys. With this, you can quickly determine the best for you before hiring. However, to make the most of your free consultation in determining the quality of a motorcycle attorney, you need to ask the right questions. This is why we have put together some right questions before hiring a motorcycle attorney who can help you.
Does the Attorney Specialize in Motorcycle Personal Injury?
Several attorneys engage in several aspects of the law that handle multiple cases in these areas. Where nothing is wrong with this, it is always best to go for an attorney who majors in motorcycle personal injury. This is because a certain level of experience and expertise is needed to analyze motorcycle personal injury claims carefully. From many years of handling similar cases, such an attorney is expected to have gathered this required knowledge and expertise.
If you get involved in a motorcycle accident, you want an attorney with a good understanding of motorcycles and the risks of riding one. To find out if the attorney you are hiring has the required knowledge, I would like to ask if they specialize in motorcycle personal injury.
How Many Motorcycle Personal Injury Claims Has the Attorney Taken to Trial?
When you have a free consultation with a motorcycle attorney, you may also want to determine the number of motorcycle cases the attorney has taken to trial. This is very important because it helps you validate the attorney's expertise and knowledge in several ways. It is one thing to be knowledgeable in a field of law; it is another thing to be in active practice. By knowing how many personal injury cases the attorney has taken to trial, you know what sort of attorney you are about dealing with.
You don't need to ask this question directly, as there are several ways. You could ask the attorney about his journey in court on personal injury cases. To be sure what you are being told isn't just what you want to hear, prior research might be helpful. When going in for a free consultation, you must read the attorney's portfolio before then. This way, you can ask the attorney about specific trials in his portfolio.
What Is the Success Percentage of The Attorney at Verdicts and Settlements?
After you have found out how many personal injury cases the attorney has taken to trial, you should also find out about the success rate. Does he take personal injury claims to practice, or he succeeds at them? You will want a lawyer who goes to court and can win the case. When finding out the success rate, you should also look beyond verdicts.
Several motorcycle personal claims do not go to trial, and some of them end up through alternative dispute resolution means. Is the attorney good at ensuring you get compensated through settlements? A reasonable attorney doesn't need a total winning percentage to be the right person. However, before hiring, there must be a track record of measurable successes at verdicts and settlements.
What Is the Attorney's Participation in Related Legal Organizations?
Another question to ask a motorcycle attorney before hiring is their participation in legal organizations related to personal claims. There are several organizations and communities for attorneys in individual claims. Being a part of these organizations and communities gives the attorney a better understanding of individual motorcycle claims. This is because they can share ideas and learn from others in organizations.
The more personal claim organization the attorney belongs to, the more skilled they are likely to be. However, it would be best if you did not get carried away by the number of organizations the attorney belongs to; you have to be sure they are reputable. After you must have found out the organizations the attorney belongs to, you are expected to run a background check on them to check their quality on a local and international level.
Is It the Attorney That Will Handle Your Case or Someone Else?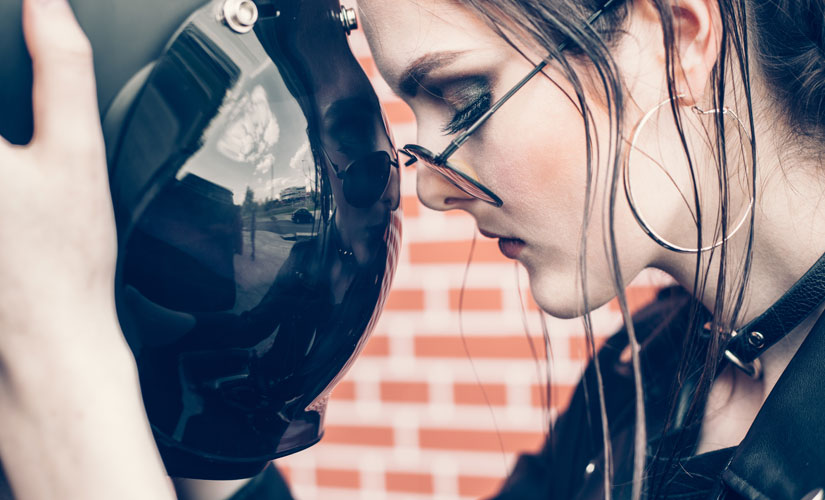 During a free consultation with a motorcycle attorney, take your time assuming that the attorney you are speaking with is the one to handle the case. This is because there are large firms that have a structure for consultation. These firms assign associates or paralegals to consult with clients about why a different attorney handles their case. Alternatively, the firm could have its best attorney listen to you during the consultation and go on to assign paralegals to take your case.
Could you ask the attorney you are speaking with who will be handling your case? If it is a different attorney from the one you are talking with, please ask the attorney handling your case. While it is normal to have a separate attorney oversee the preparation of necessary documents, you have to make sure that the person you are speaking with is the one to be responsible for your case.
What Are You Expected to Do?
In a motorcycle personal claim, there is what is expected of your attorney and what is expected of you. This is why you'll need to ask the attorney during the free consultation session what services they will offer and what you expect. Some certain documents and events always lead up to the claim, and to succeed; you have to know what to do and do it. A wrong act or omission could be costly to the case outcome.
To avoid making this mistake or omission, you should be able to find all the necessary documents you are to make available, what you are to say, what you are to do, and when you are to do it. You are also expected to ask the attorney how often you can reach him/her for clarification or further explanation of the claim.
What Is the Value of Your Claim?
From experience, the attorney is expected to know the value of your motorcycle's claim. The value here refers to how much compensation you wish for after trial success. To ensure this is clear, the attorney must review the case in its totality and the injuries you must have suffered. It might not be possible to ascertain the exact value of the claim, but from experience, the attorney should be able to give a rough share of what to expect.
How Much Will the Attorney Charge for Services Provide?
The contingency fee arrangement is the basis upon which many motorcycle personal claims are handled. Here, a written retainer agreement is drafted that provides for the percentage to be given to the attorney from the total amount recovered. You have to ask the attorney for the rate and if it can be negotiated (because it is often negotiable even though it is always at an average of 33%).
Here, you are also expected to read through the retainer agreement and ask the attorney for clarity on issues you need help understanding contained in the contract. Always make sure to read carefully and understand the content of the retainer agreement before signing it. Could you ask about disbursements and costs to be advanced by the attorney and be sure they have such an amount to go pending the determination of the suit?
Contact Us for the Best Motorcycle Attorney
To help you narrow your search and make it easy for you to get the best motorcycle attorney, please feel free to reach out to us today. We not only offer the best legal services for you, but we also do so at a very affordable price. Our doors are always open to you to hear your personal motorcycle claims while assuring you of quality services. Contact us at 1-888-823-7751 Now.
NO WIN. NO FEE.
YOU PAY ABSOLUTELY NOTHING UNLESS
WE WIN YOUR CASE.
After a serious accident, I went to Russell & Lazarus for help. They were extremely helpful in helping me to resolve my case. They went above and beyond with addressing all the necessary issues, as well as, keeping me informed throughout the whole process.
After having a horrible experience with a previous attorney I was very apprehensive about the process but I was more than pleased with the outcome. I want to thank then for working around schedule and life. I felt soo considered every step if the way. I highly recommend them.
Marc Lazarus represents clients throughout Orange County, California, including Aliso Viejo, Anaheim, Brea, Buena Park, Costa Mesa, Cypress, Dana Point, Fountain Valley, Fullerton, Garden Grove, Huntington Beach, Irvine, La Habra, La Palma, Laguna Beach, Laguna Hills, Laguna Niguel, Laguna Woods, Lake Forest, Los Alamitos, Mission Viejo, Newport Beach, Orange, Placentia, Rancho Santa Margarita, San Clemente, San Juan Capistrano, Santa Ana, Seal Beach, Stanton, Tustin, Villa Park, Westminster, and Yorba Linda.