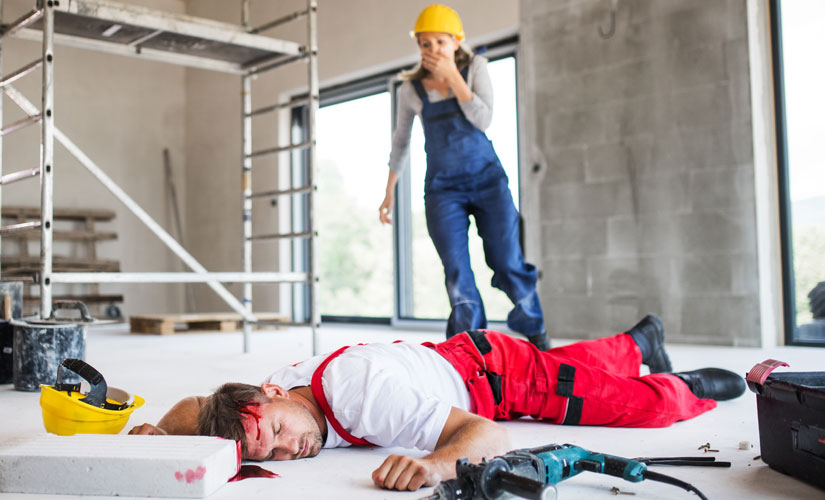 When faced with a legal problem, consulting with an attorney sooner rather than later will often save you time, trouble, and money in the end.
A wrongful death is definitely an overwhelming experience that no one should have to go through alone. A wrongful death of a close family member or friend can leave you feeling devastated. You might be asking a lot of questions that you might not know the answer to. It is possible that the wrongful acts of another caused your loved one's wrongful death. If this is so, you may have the right grounds to pursue a wrongful death lawsuit and will need to contact a qualified wrongful death attorney from Motorcycle Accident Attorney Orange County.
Contact an Orange County Wrongful Death Attorney
Contact the personal injury law offices of Motorcycle Accident Attorney Orange County for a qualified wrongful death attorney who will fight the case for you. We will handle your case with the knowledge, experience, and dedication it takes to win. Call 1-888-823-7751 today to schedule a free case evaluation.
Typical Personal Injury claims include:
Car Accidents
Motorcycle Accidents
Pedestrian Accidents
Brain & Spinal Cord Injury
Wrongful Death
If you have been injured as a result of the wrongdoing of another, you could be entitled to monetary compensation. Contact The Law Offices of Motorcycle Accident Attorney Orange County today to set up a free consultation!
FREE CASE EVALUATION
Wrongful Death Attorney Orange County, CA
Losing a loved one is a burden many cannot bear alone. This matter will be getting worse when there are survivors who depend on the deceased. By taking legal action for wrongful death, these survivors can claim compensation for loss suffered. No doubt, losing a loved one comes with a lot of emotional trauma. However, beyond this trauma, families of the deceased could also face financial difficulties. By retaining the services of a wrongful death lawyer, compensation can be secured to ease this financial burden.
Wrongful death suits are civil actions instituted by the survivors of the deceased against another person whose action or omission resulted in such death. In several places, the law allows family members to file a wrongful death suit seeking compensation for loss suffered. There are several causes of wrongful death some of which include accidents, medical malpractice, and birth injuries among others.
Who Files a Wrongful Death Suit?
Who files a wrongful death suit is determined by the laws applicable in the state. However, for many states, only the personal representative of an estate is allowed to file a suit for wrongful death. Many times, such a personal representative is named in a will (where there is one). In the absence of a will, the court exercises its discretion and appoints one on behalf of the deceased. The idea of a personal representative is to file a claim on behalf of the survivors.
This representative is also responsible for providing a list of all the survivors of the deceased.
After a personal representative has been identified by a will or appointed by a court, such a person can contact a wrongful death attorney. Some of the duties of a personal representative include contacting an attorney, providing them with all the necessary documents, and also negotiating wrongful death attorney fees. To be on the safe side of a wrongful death claim, it is important to hire the best wrongful death attorney Orange County, CA.
Damages Awarded in a Wrongful Death Lawsuit
In a case where an injury or illness is caused by the willful or negligent act of another, the victim is entitled to compensation. This compensation covers medical expenses, time lost from work, as well as other non-economic damages. These same damages are similar to those obtainable in a wrongful death suit. However, in addition to these, the survivor's wrongful death victim is entitled to funeral expenses. With regard to non-economic damages in a wrongful death suit, ascertaining its value might be very difficult. This is why the court takes into consideration some basic factors when awarding damages to this regard.
Factors Considered in Determining Damages to Be Awarded
There is no fixed amount to be awarded as damages in a wrongful death suit. Every case is examined based on relevant facts and circumstances. However, to help the court narrow down its decision, there are basic factors taken into consideration which includes:
Relationship Existing Between Survivors and the Deceased
In considering the amount to be awarded to survivors, the court examines the relationship that exists. The relationship that exists with the deceased determines the benefits every survivor is entitled to. For the spouse, lost companionship, pain, suffering, and lost protection are factors considered. For children, lost companionship, parental guidance, mental pain, and suffering are factors considered.
For every other survivor, compensation recovered is based on the value of support and services lost from the date death happened.
The Deceased's Net Income
Another factor considered by the court is the net income of the deceased. This cost is calculated from the date the deceased died and is evaluated in line with the cost of living of the deceased. To ascertain the deceased's net income to the court, a wrongful death attorney will have to provide proof of such income.
Replacement Value of the Deceased's Services
While it is impossible for the court to replace the life of the deceased, it can analyze the replacement value of the services offered by the victim before his/her death. This value is added to the compensation to be awarded to the survivors.
Life Expectancy of All Parties
Considering that compensation awarded to survivors is to ensure the loss suffered is mitigated, such an award is measured over a specific period. This period is determined by the relevant laws of each state with regard to the life expectancy of individuals.
How to Establish Proof in a Wrongful Death Suit
As it is with personal injury, certain facts have to be established before one can succeed in a wrongful death suit.
That the Defendant's Behavior Was Reckless, Intentional and Negligent
The first and most important factor to prove in a wrongful death suit is that the defendant's act was reckless, intentional, and negligent. Take for example a driver who hits a person because he was texting while driving. Texting while driving is an act of negligence on the part of the driver. Should such a victim die by the driver's hit, the driver becomes liable.
That Such Behavior Directly Led to the Death of the Victim
In a wrongful death suit, it is not enough to prove the existence of a negligent, reckless, or intentional act or omission. You have to prove that such act or omission was directly responsible for the death of the victim in question. There must be a chain of events that can link the act of the defendant to the death of the victim for this suit to succeed.
That the Defendant Failed to Exercise Reasonable Care While Acting
In cases where reasonable care is expected from the defendant, you must establish that such care exists. When reasonable care has been established to exist, you must prove that the defendant failed to exercise such reasonable care. Take for example a medical doctor during treatment. Such a doctor is expected, because of professional ethics, to exercise high skill and care. Where death results from the doctor failing to do this, such a doctor becomes liable.
That Family Members Suffered Damages as A Result of the Death
To seek compensation in a wrongful death suit, it has to be established that family members of the deceased suffered damages as a result of the death. These damages could take the form of financial, emotional, physical, or psychological loss as the case may be. The compensation survivors of a wrongful death suit are entitled to, is determined by how much damages suffered.
Why Should I Hire the Best Accident Attorney in Orange County?
Any individual whose intentional, reckless, or negligent act results in the death of a loved one need to be held accountable. Where you believe the death of your loved one results from any act of another which could have been avoided, you need a wrongful death attorney. There are several reasons why you not only need an attorney, but the best attorney and some of them include:
To Evaluate the Facts of the Case and Determine What Move Is Best
One of the many reasons why you need the best wrongful death attorney California is to analyze the facts. Considering that in awarding damages, the court examines the facts of each case, you need a professional to analyze those facts. Until the facts of the case are carefully analyzed, it might become impossible to reach a satisfactory settlement. While many of these cases end up in court, a good attorney can result in other out-of-court means to settle it.
The best wrongful death attorney Orange County, CA has, from many years working on similar cases, the best experience to serve you better.
To Get the Compensation Duly Deserved by the Family
Many victims of wrongful deaths get lost in pain and grief that it becomes difficult for them to concentrate on legal issues. For some, they do not even know what damages they are entitled to, and how to go about it. With the services of a wrongful death attorney California, the families can grief while the lawyer focuses on the settlement.
To Effectively Represent You in Court
Where all efforts with out-of-court settlement prove abortive, your family needs a professional lawyer to represent their interest in court. You need an attorney that can carefully analyze the facts to the juror, establish the necessary ingredients of the case, and provide evidence. With good legal representation, families of the deceased can get the compensation they deserve from the defendant for the wrongful death of your loved one.
Wrongful Death Attorney Fees
One of the things to discuss with an accident attorney before hiring one is the fees charged. For many, it is always a percentage of the eventual compensation. However, when discussing wrongful death attorney fees, also find out if your attorney has the means to follow through on the case. This might not be an issue if you are hiring the best attorney who works with a reputable firm.
Holding the responsible party for wrongful death accountable helps you and your family to get compensated for loss suffered. It also serves as a deterrent to other similar reckless or negligent acts by the defendant or others in society. Hiring the best accident attorney in Orange County, CA is important if you want someone who will act in your best interest. Not only will he act in your best interest, but he will also be your advocate and guide you all through the process.
Contact the best accident attorney in Orange County, CA – Marc Lazarus today.